Hi Everyone! My name is Jenn (jk703) and I'm bringing you a few of my favorite Tidbits for Tidbit Tuesday! Woo Hoo! I know everyone likes the meals that we showcase on Monday's Meals in Minutes... but what about the desserts, and yummies for after those meals? I thought I would share some info for some fun desserts!
First, is the fantastic and popular:
Bakerella!
This site is full of ideas... cakes, pops, and great ideas! Boy, I wish I had an ounce of her talent! Here are a few pics from her blog:
Her new book coming out soon (which I want to get!):
and some here are her so pretty to eat, but I would eat them! Cake Bites (her Cake Pops look just like these, but on a stick, various kinds):
A great resource for recipes and yummy desserts is Nosh With Me: Easy to follow recipes, pictures and ideas! Great Blog!
Here is a pic of her S'mores recipe that looks perfect without the fire!
As the ending... my all-time favorite is :
Hello, Cupcake!
This is a website, as well as a blog that showcases what you can make with cupcakes, icing, and candy! Check it out! I made a few of the recipes from their first book named: Hello, Cupcake! (lol):
They have a second book that is out now, called "What's New, Cupcake?" I will have to head out and check that one out for some great new ideas!!! Check these out -- Spagetti and Meatballs!! Hello, Cupcake! Style...
Here are pics from my own creations using their book... so you know they CAN be done! Some (Fun to Make) Bugs:
One of the (Really Pretty in Person) Sunflowers: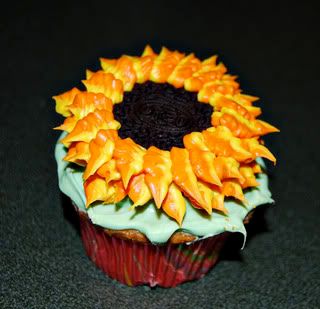 Here is one of MY favorites... just cause I created it! lol! My very Own Cookie Monster Look A Like: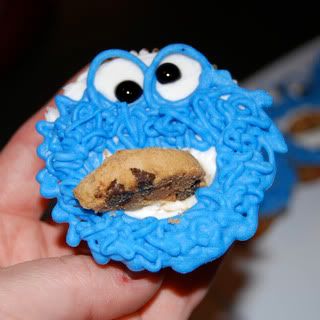 Well, I hope you've enjoyed these blogs, photos, and tidbits! I am pretty sure that I might be leaving you hungry! Would love to see your edible creations, so share any that you've made in the comments!!! Have a great day!