Hi everyone! Kendall here to bring you this week's edition of Saturday School. Today, we are going to talk about patterned paper. I absolutely *heart* patterned paper, so you'll find it used in some way on most of my pages. Since I started scrapping, I have consistently heard comments from other scrappers regarding how much they struggle with using different types of patterned paper. So, today I thought I'd share some tips for selecting the right kind of paper for your layout.

First of all, (and this probably seems like a no-brainer) we need to consider color. Obviously, we don't want to choose a bunch of clashing colors. But, at the same time, we want the scale of our colors to vary enough that the different papers stand out from one another.
Another factor to consider when selecting your papers is the size of the pattern. Here are a few examples of different sizes of patterns. I used Jen's new collab with Michelle Batton, Endless Summer Days, for my examples.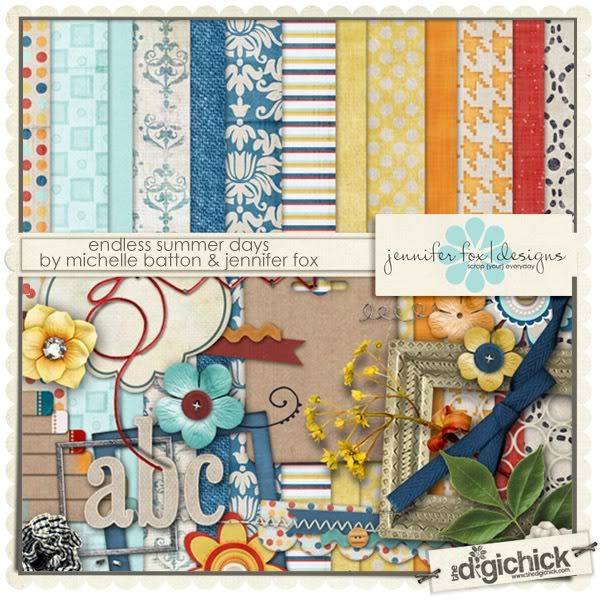 Small pattern: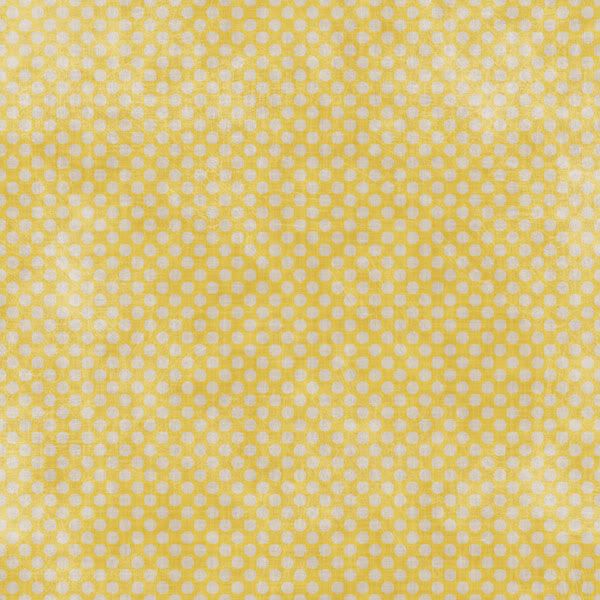 If you are a little hesitant to jump right into the world of patterned paper, start off with a small pattern like this one. It adds just enough "oomph" to your page without being too distracting or overwhelming.


Medium pattern:
Now, we're branching out a little to add a bit more interest to our layout. If you're a little unsure about using these kinds of patterns on your page, you could always stack it with a solid or use it on its own smaller layer as a paper block, strip, or circle. Another option might be to use this paper as matting for your photos or journaling blocks.


Large pattern: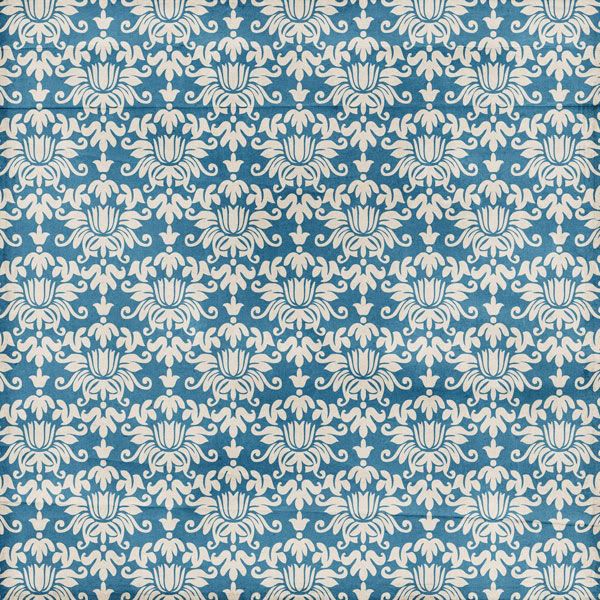 This is an example of a "wow" paper. It's big, bold, and demands to be noticed. Personally, these are some of my favorite kinds of background papers, but for those of you experimenting with different patterns for the first time, you may feel more comfortable using these as "accent pieces" on your page, as mentioned above.


Once you've gotten more comfortable with using patterned paper, you can really start having some fun by mixing different colors and patterns on your pages. I often find myself selecting papers by trial and error. And that's what's so great about digi! You can try 11 different papers, mix and match them, swap them out, move them around over and over until you achieve the look you're going for.


Keep in mind colors and the sizes of your patterns when mixing different papers. Obviously you don't want colors or patterns that compete too much with one another or clash too harshly. Remember, there is no right or wrong when it comes to choosing patterned paper or to digi-scrap in general. As long as you are scrapping for you and are happy with your pages, that is what's important. Just have fun with it! Here's my finished LO using Endless Summer Days and Scraps to Go Volume 7: Fun With Paper Templates: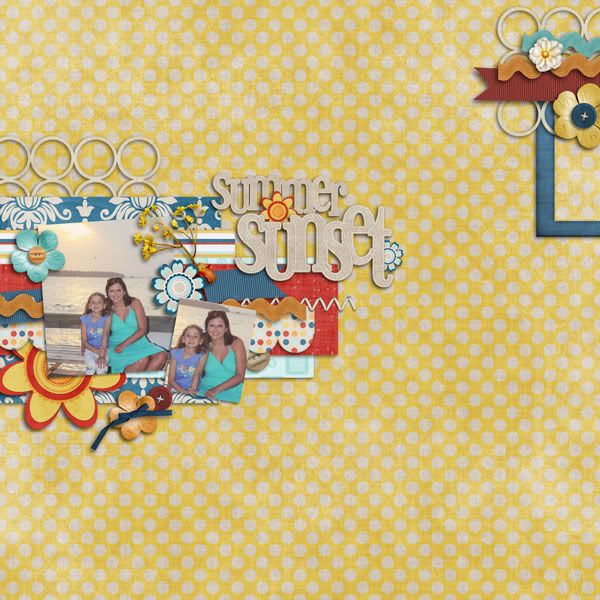 So, now that I've given you some things to keep in mind when selecting different paper choices, get out there and challenge yourself to make a page using at least 2-3 different patterned papers. I think you'll notice just how much certain papers can add to your layouts and really make them pop. Again, the goal is to try something new and HAVE FUN doing it!