Happy Halloween everybody! Kara here with our spotlight Sunday. First off I hope all your little ghosts and goblins, vampires, and princess, cowboys, and Tinker bell's and so on have had a fabulous and safe Halloween! With October ending, and November approaching fast, I wanted to take today to have everyone take a look at what our wonderful October guest's have been up too. Up first we have an adorable layout by AmberK named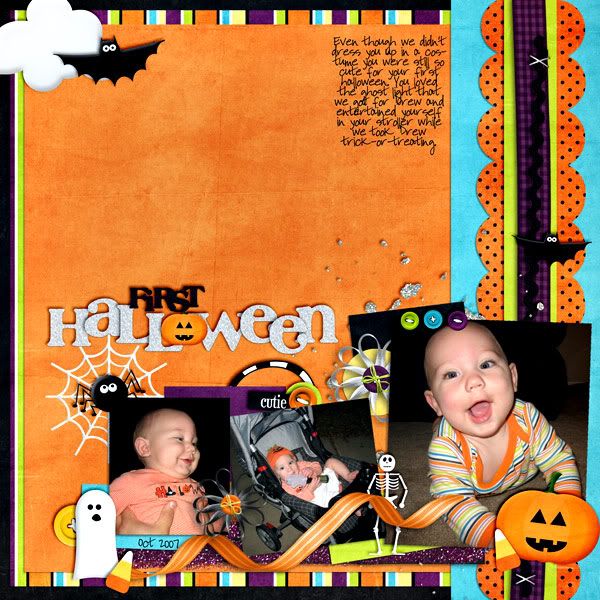 I love everything about this LO! Of course the photos won me over as well, I just love that smile! Be sure to click on the link and leave Amber some love!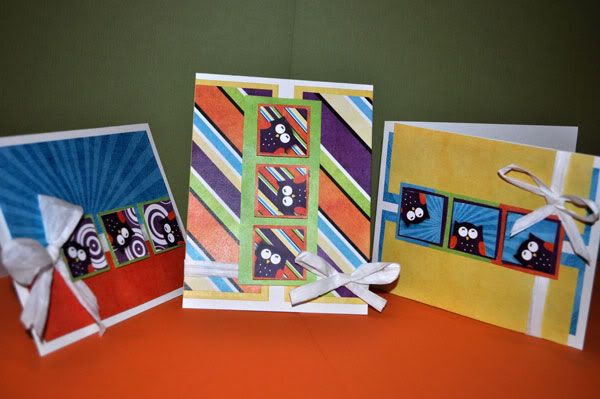 I have yet to try Hybird, but one day I am going to give it a shot, Lynn did a wonderful job on these, be sure to leave her some love as well!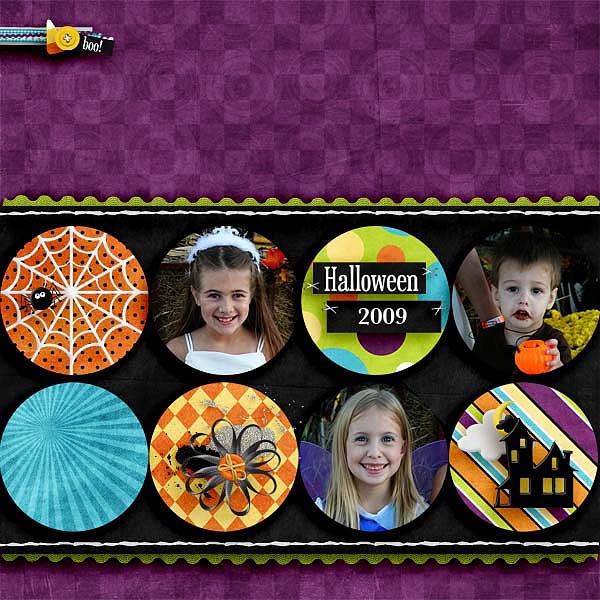 I love how Candy used all the circles for her pictures and elements, a very cute idea! Leave Candy some love as well!!
And last but not least, we have StaceyA, who also did a
First Halloween
layout!
I like the colors StaceyA chose, they went very well with those adorable photos. And even though I hate spiders, I like how she placed that cute spider on the page!! Stop by and leave some love for StaceyA too!! Okay, so there you have it. Some of the wonderful work they sweet ladies have made for us for the month of October! Thank you ladies, we appreciate your hard work! Until next time, have a great day!
Kara