Hey everyone!

Kendall here with a little freebie for you on this fine Friday! I am so in love with Jen and Nikki's collab from last week that I decided to turn my layout into a Quick Page. Here's a look at the original LO using Funkalicious Fall by Jennifer Fox and Nikki Epperson:




Isn't this an amazing kit? The colors just pop! If you haven't picked it up yet, be sure to check it out over at The Digichick (Note: The store is temporarily closed for maintenance but will be re-opening soon).




And here's the QP you can download for FREE! Who doesn't love that?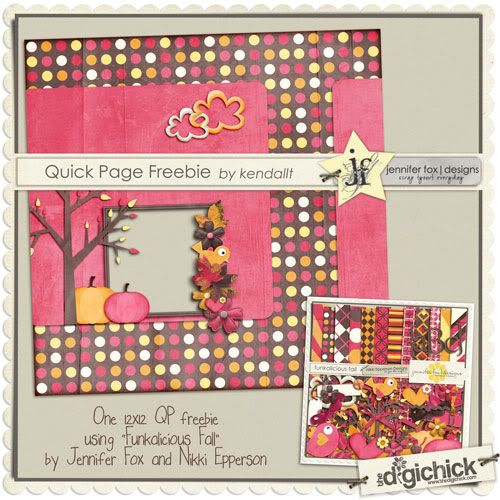 Download *HERE*

Be sure to leave us a comment if you download the freebie and don't forget to come back and link us up in the comments section to any pages you use with the QP. Have a great day, everyone!