Hi everyone, Terra here taking a break from the holiday festivities to bring you a spotlight on a beautiful kit by Jennifer Fox. While the holidays bring a lot of joy and happiness, they can also bring some stress at the same time. It is easy to get caught up with tension, frustration and anxiety, but if you are able to take a couple minutes for yourself to relax and remember what the holidays are really about, you may be able to get rid of some of that stress. Jennifer's kit, Take Me Away, can help you find some peace, serenity and relaxation.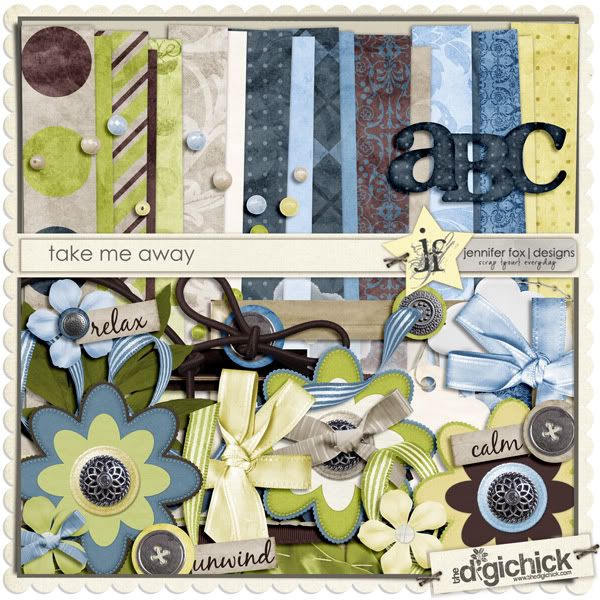 I just love all of the beautiful blue papers and pretty elements in this kit. I found a couple of great layouts in The Digichick Gallery to hopefully inspire you to take some time out for yourself and create a relaxing layout of your own.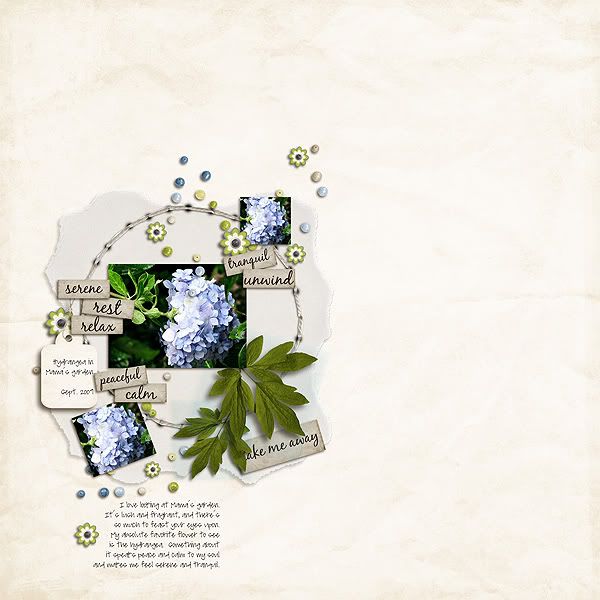 by gonewiththewind
by kendallt
If you have been inspired by this post make sure you add a link to your layout in the comments so that we can leave you some love.