Hi everyone, Terra here to share another website that I love with you. I am constantly inspired by interior design trends and one of the websites that I am constantly referring to is Apartment Therapy. The reason that I love it is that there is truly something for everyone. There are sections on trends in home design, technology, children, green living and cooking. I dare you to visit the site and not find something you love.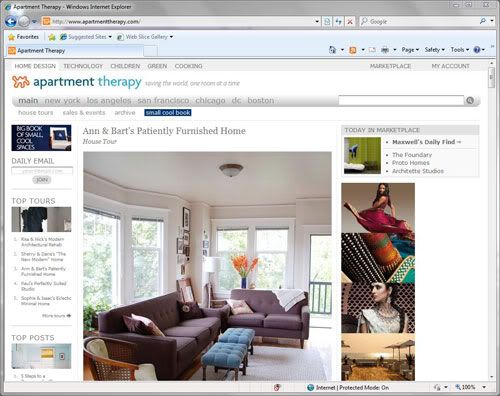 I love to browse the kids' room tours - I mean how amazing is this
Pirate Ship Bedroom
?? They even have ideas that can be used as inspiration for hybrid projects - check out the
Magnetic Play Set Tutorial
. The inspiration is endless!