Jennifer and a mystery collab partner have two fantastic kits coming to her store tomorrow! If I actually had a clue what awesomeness Jennifer had up her sleeve or who she is collabing with I could tell you all about it. Yet, Jennifer is really sneaky and only a select few know who she's working with and what they're up to. Evil isn't it? I can say however is that it has one awesome girl cupcake and the kits have a birthday boy/girl theme. Cool, huh?

Would you like to win one of these kits before they ever hit the store? Simply leave a comment here telling me something about a birthday and I'll enter you into a drawing to win these kits!

**Post interrupted by Jennifer to show you a little peek. Shhhh...our CTs haven't even seen this yet!**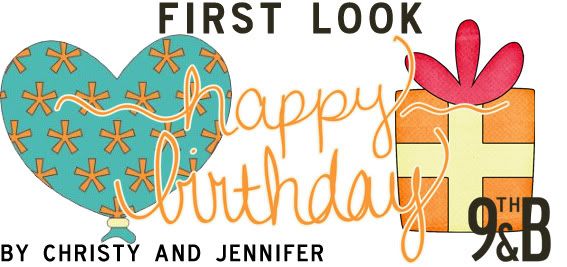 Would you like an extra chance (or chances!) to win? Simply do one or more of the following and be sure to leave each entry in a separate comment for more chances.
1. Follow this blog and
Christy's Blog
.
2.
Become a fan of Jennifer Fox Designs on Facebook.
3.
Subscribe to Jen's newsletter.
4.
Follow jfoxdesigns on Twitter.
5.
Become a fan of Christy Lyle Designs on Facebook.
6. Post about this giveaway on your Facebook page and/or tweet about this giveaway on Twitter.
You can get up to 7 entries to win this fabulous kit!!! How fun! This giveaway will close at MIDNIGHT EST on tonight (March 17). Be sure to check back tomorrow to see if you've won. Good luck!