Happy Sunday all, Kara once again with today's Spotlight Sunday. Last night I was browsing through Jennifer's gallery at The Digichick. I just have to say there are so many awesome layouts popping up there! Today I thought I would show you some of the LO's that popped out at me. Here ya go!


SAHM by LeeAndra I am a fool for journaling, and I myself am a SAHM, so this one I just love!
Me by Mommylaroo- I love the composition of this bight and amazing LO.
Pick of the patch by Taracotta7- What can I say about this one? LOVE the clustering and the title work rocks!
Your Name by Kat- I adore this photo of Kat's son, the use of the papers, and of course the journaling!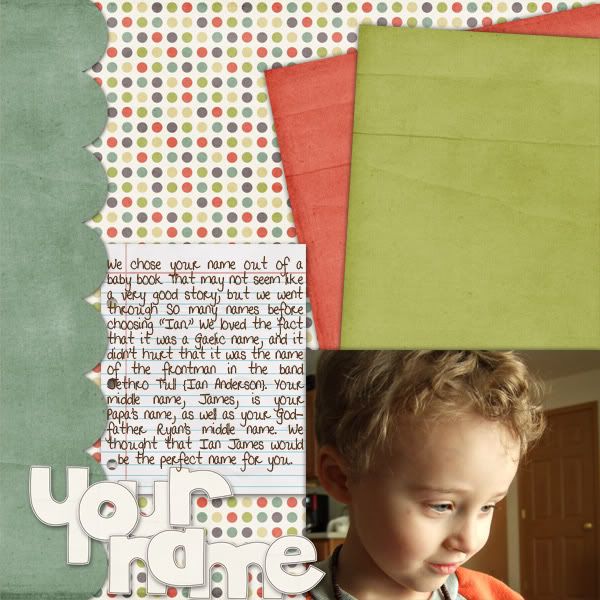 Okay, there you have it, today's Spotlight Sunday, wanna show me your LO's using Jennifer Fox's products? Then comment below and post the links to where I can find them. Until next time, have a great Sunday!
Kara