Hey everyone! I hope everyone is having a fantastic weekend. It's my (Jackie - a.k.a. tettletop20) first time posting here as a member of Jennifer's CT! I'm so honored and excited to be a part of the team. I'm already having fun making hybrid cards - in fact, check out this set I made with Warm Winter Wishes:


I'd like to share a photo tip with everyone today. Whenever I take photos of my hybrid goodies, I always use the macro setting on my camera (it's the tulip shaped icon - you may need to reference your user manual in order to find it). I just have a point and shoot camera and it works quite well. I love getting up close shots of the cards, boxes, etc. so you can see all sorts of details you otherwise wouldn't see if I didn't use the macro setting.
Since spring is right around the corner (yay!), I also love to use the macro setting when I'm taking photos of nature. Here are some photos I took in 2009 and just love looking at the details.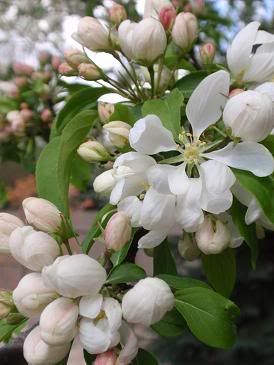 So don't be afraid to grab your camera's user manual and check out the macro setting - it's really not that hard to use. I can guarantee you'll love the results!
Have a fantastic weekend everyone!
Jackie