Good day, everyone! Rebecca (mamabee) here today with a treat... how to make homemade marshmallows... yes marshmallows!! A few years back I was watching the Food Channel and they had interviewed someone who had started a business out of their kitchen making marshmallows. I wasn't looking for a new business, but I was intrigued by the fact that this was a treat that you could make at home. I searched the web and found a recipe... Oh my goodness... you haven't had a smore or rice crispy bars until they are made with homemade marshmallows. And they are so easy to make... trust me, I'm not a baker, I don't have the patience, but this is a candy I can do.
Here is what you will need...
3 envelopes of unflavored gelatin
1 cup ice cold water, divided
1 1/2 cups sugar
1 cup light corn syrup
1/4 teaspoon salt
1 teaspoon vanilla
1/4 cup powdered sugar
1/4 cup cornstarch
nonstick spray
Mixer with whisk attachment and bowl (I use a standing mixer because you will beat a long time)
candy thermometer
Saucepan
Pan, either a jellyroll pan or a 9x13... greased
Step one: In a mixing bowl, place the 3 packages of gelatin and 1/2 cup of the cold water so it can "bloom". Also prepare the pan by spraying with the nonstick spray. Mix the powdered sugar and cornstarch and dust the pan on the bottom and sides, keep the extra mix.
Step two: In a saucepan combine the sugar, corn syrup, salt, and the rest of the ice cold water. Clip on the candy thermometer and cook until the mixture is 240 degrees... it will take about 10 minutes.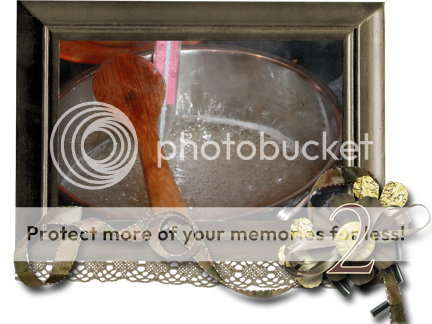 Step three: Turn the mixture on low and slowly add the sugar mixture to the gelatin down the side of the bowl. After all is added, increase the speed to high. Continue to whip until the mixture is very thick and the outside of the bowl is lukewarm... it will take about 15 minutes. During the last minute of whipping, add the vanilla. Note: I have even flavored with peppermint extract in place of the vanilla for a light mint taste for Christmas this year... yumm!
Step four: Transfer the thick mixture to your prepared pan and smooth out.... it will be sticky. If you spray your spatula with non-stick spray, it does help. Sprinkle the powder sugar and cornstarch mixture over the top to lightly cover, keep the extra mix.
Step five: Let cool. To cut into square, dust your knife or pizza wheel (or even scissors would work) with the powder sugar mixture and enjoy. Store in an air tight container... or they get really chewy!

I really hope that you try to make some yourself!! They have my son's seal of approval!
{{Hugs}}
Rebecca
kits used: Simply Beauty - Jennifer Fox Designs, The Digi Chick and Funkalicious Fall - Jennifer Fox and Nikki Epperson, The Digi Chick