I just love iNSD. I love the games. I love the chats. I love the SALES!!! I'm so excited about my plans for iNSD that I just have to show you now...I can't wait!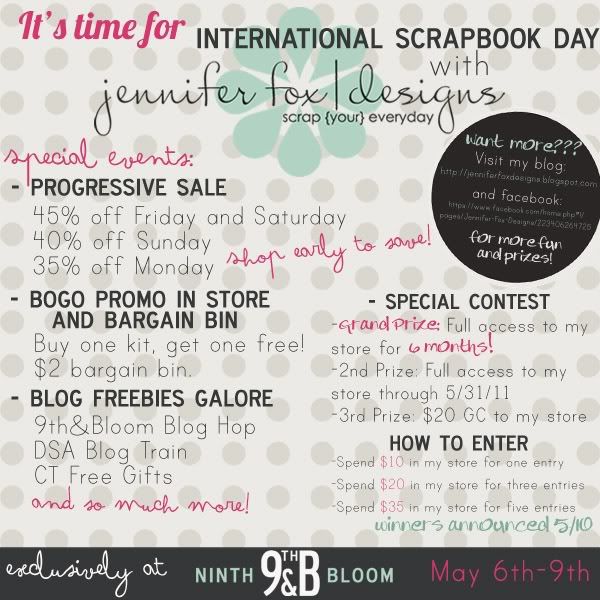 There will be so much going on this weekend!!! Be sure you subscribe to my newsletter, are a fan of my facebook page, and subscribe to this blog because I know you won't want to miss out on a thing!
9th&Bloom will be amazing all weekend long. The forums will be hopping, the sales will be AMAZING, and there will be so many free gifts you won't believe it. Make sure to spend some time over there starting now to get in on the fun.
I'll be back to post tomorrow with more info on the festivities at 9th&Bloom, plus a follow-up on my own amazing plans...stay tuned!!!