Hey out there! Sprauncey1 (Kim) here with a special Tuesday post...

Since Jennifer is still recuperating from her injury and doesn't have anything new coming to her store this week, I decided to put together a little challenge for myself and for any of you all that want to play along. I'm not one to make "resolutions" every year. I have things I would like to work on, but I don't put pressure on my self to complete a list for the year. But looking back on last year, I realized how much unexpected things changed me and the way I think, or live, or look at the future. So I created a scrapbook page to remind myself of those pivotal things....and I made a template for you all to use as well!

I used Jennifer's A Flower In My Pocket because it is very cheery and springy, and everything on my list last year was good things (other years I might have chosen other colors to reflect that mood). Plus the happy flowers are just the thing to brighten my January Monday! Check it out in her store, it really is a very versatile kit and super cute too! Its on sale right now!! (30% reduction shown in cart)


And so I put together this LO using the kit and various pictures I took throughout last year. A little journaling and a fun hap-hazard title and it was done! And years from now, I will look back and say "oh yeah that was when I started...or I can't believe I used to...and "how much have I changed these last few years!" Or whatever...who knows, but for now...these are what impacted me: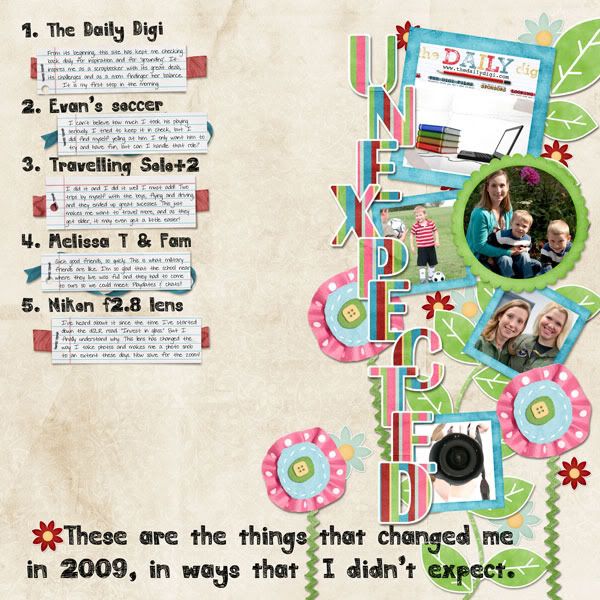 So to get you all started...I made a template out of my LO. Change it as much as you want, just get those memories down before you forget!!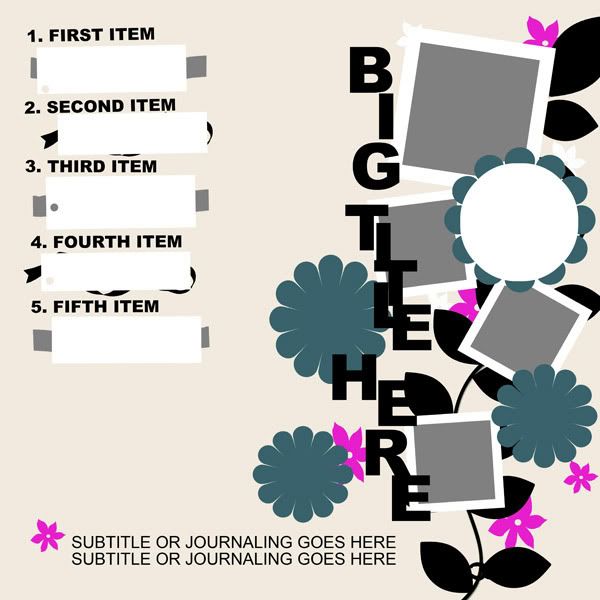 Download template here.