Hey all! Kat here to give you some sweet eye candy with Jennifer's most recent kit, Lil Dude (a collab with Nikki Epperson & Melissa Bennett).




How could you not LOVE this kit?!?!?! It has so many fun elements and the papers are fabulous to work with!

So, after wandering through the galleries, I picked out a few layouts that really caught my eye.

Di-aah's "Can I Drive"




Shawna's "Just Plane Cute"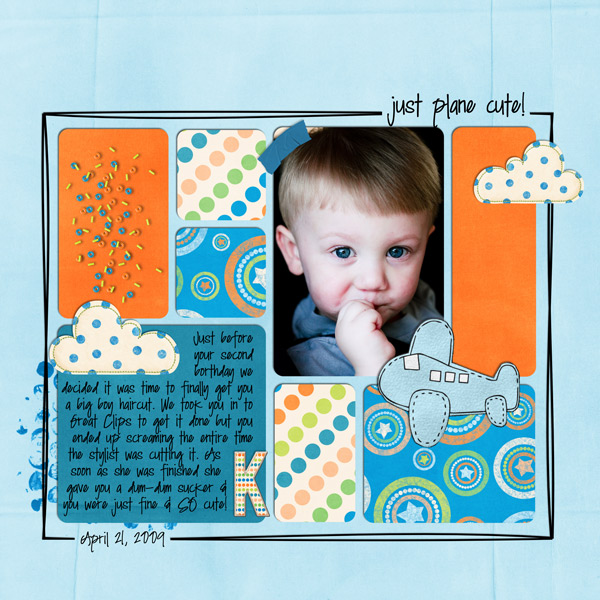 and last but not least, Bettybuh26's "Brum, Brum"




We would love to see what you can do with this FABULOUS kit!

Well, that's about it from me this week. I hope everyone has a happy hump day! :)